Imports
Exports

Lubricants
Problem Solutions
Molykote 111
Molykote BG 555
Molykote GN Plus
Molykote P 37
Molykote Range
Molykote TP 42
Molykote MOS2 Powder
NO-OX-ID A-SPECIAL

RTV Silicone Sealants
Engg / Auto Industry
DOWSIL 732
DOWSIL 733
DOWSIL 734
DOWSIL 736

Building Industry
DOWSIL CCS
DOWSIL 1000
DOWSIL 995
DOWSIL 983
DOWSIL 795
DOWSIL 789
DOWSIL 789P
DOWSIL 817
DOWSIL 991 HP
DOWSIL(DC)GlassSealant

Release Products
PMX200
Silicone Spray

Others
Excellence PU Foam
Parafill
Hylomar
Cem-FIL

Tapes
Excellence Masking Tape

Coatings
Molykote Zinc Spray
Teflon

Miscellaneous
India Page
Useful Links
Disclaimer

Feedback
Awards & Mementos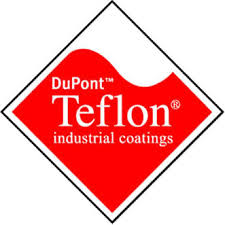 Chemours Teflon

Industrial coatings

Description ::

Chemours (formerly DuPont) is the manufacturer of TeflonŽ (Poly Tetra Fluoro Ethylene) Industrial coatings. With a unique combination of properties, TeflonŽ Industrial coatings have gained acceptance in a wide range of applications.
TeflonŽ Industrial coatings spray on like paint and bake to a tough, inert finish. Over the years, DuPont technology has extended the family of TeflonŽ coatings to ensure a finish with the ideal combination of properties to meet most design needs.
By combining heat resistance with almost total chemical inertness, excellent dielectric stability and a low coefficient of friction, TeflonŽ Industrial coatings offer a balance of properties unbeatable by any other material. It's the original non-stick finish.
TeflonT industrial coatings can be used on carbon steel, aluminum, stainless steel, steel alloys, brass, and magnesium, as well as non-metallics such as glass, fiberglass, some rubber, and plastics. Optimum adhesion is obtained by roughening the surface before applying the coating. Except where specifically mentioned, most TeflonT coatings for industrial use require a primer coat.


Outstanding Properties ::
Thanks to a variety of coating types, the unique properties of TeflonT industrial coatings can become an integral surface component on any kind of part - from clutches that engage easier and valves that resist wear, to coil springs that become silent. With proper equipment, TeflonT industrial coatings can even be applied to specific areas of complex geometric parts, such as the internal threads of a nut.

Nonstick::
Very few solid substances will permanently adhere to a TeflonT finish. Although tacky materials may show some adhesion, almost all substances release easily.

Low Coefficient of Friction::
The coefficient of friction of TeflonT coatings is generally in the range of 0.05 to 0.20, depending on the load, sliding speed, and the particular TeflonT coating used.


Nonwetting::
Since surfaces coated with TeflonT are both oleophobic and hydrophobic, they are not readily wetted. Cleanup is easier and more thorough - in many cases, surfaces are self-cleaning.

Heat Resistance::
TeflonT industrial coatings can operate continuously at temperatures up to 260°C/500°F..

Unique Electrical Properties:
Over a wide range of frequencies, TeflonT coatings have high dielectric strength, low dissipation factor, and very high surface resistivity. By special techniques, it can even be made electroconductive enough to be used as an anti-static coating.

Cryogenic Stability:
Many TeflonT industrial coatings withstand severe temperature extremes without loss of physical properties. TeflonT industrial coatings may used at temperatures as low as -270°C/-454°F.

Chemical Resistance:
TeflonT coatings are normally unaffected by chemical environments. The only chemicals known to affect all TeflonT industrial coatings are molten alkali metals and highly reactive fluorinating agents.

TeflonŽ Industrial Coatings - Markets:

| Market | Typical Applications | Coating Requirements |
| --- | --- | --- |
| Automotive | Seat belt clips, Fasteners, Throttle body shafts | Dry lubrication, Corrosion resistance |
| Chemical Processing | Pumps, Tanks, Valves, Impellers | Chemical resistance |
| Industrial Bakeware | Bread pans, Bun pans, Flat pans | Nonstick |
| Fasteners | Large industrial nuts and bolts | Corrosion resistance |
| Food Processing | Dough rollers, Miscellaneous equipment | Nonstick |
| Footwear | Shoe molds, Mid Soles, outsoles | Nonstick |
| Hardware | Saw blades | Nonstick & Low friction |
| Commercial Laundry | Dryer baskets | Nonstick |
| Lawn & Garden | Shears, Scissors | Nonstick, Corrosion resistance, dry lubrication |
| Lighting | Incandescent light bulbs | Heat resistance & Optical clarity |
| Mold Release | Golf balls, Rubber mats, wide variety of misc. | Nonstick |
| Office Automation | Copier, printer, facsimile rolls | Nonstick |
| Packaging | Heat seal bars | Nonstick |
| Pharmaceutical | Vessels | Nonstick & Abrasion resistance |
| Paper | Process rolls | Corrosion resistance |
| Textile | Dryer cans | Nonstick |


Mail/Fax your enquiries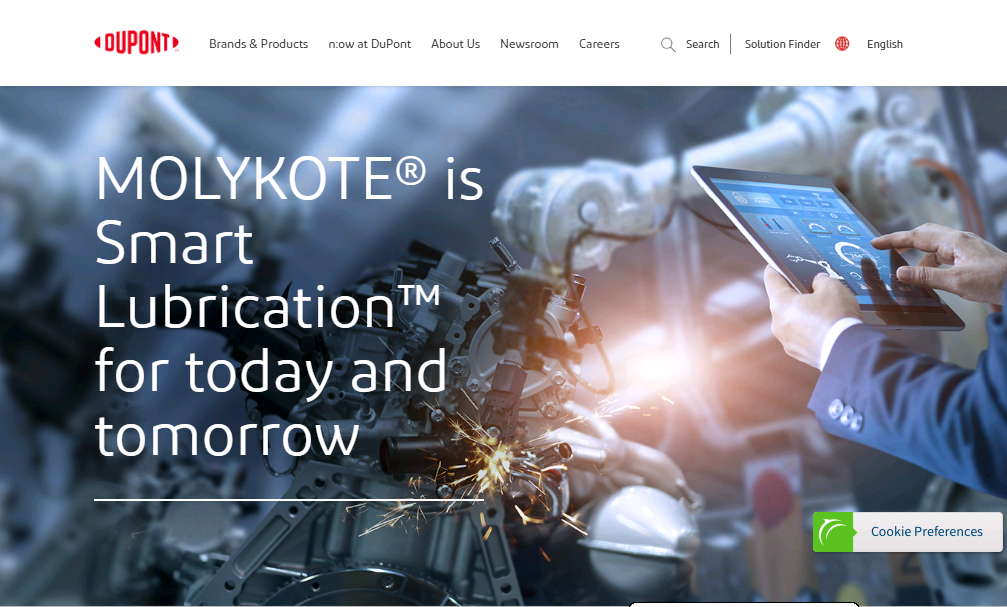 Head Office
Four-P International Pvt Ltd
No.6,Esplanade, 3rd floor,
Indian Chamber Building,
Chennai-600 108.
India.
Telefax - 91 44 2533 1110/2


Hyderabad Branch
Four-P International Pvt Ltd
No: 193, Ground Floor,
Vasavi Nagar,
Karkhana,
Secunderabad - 500 015.
Phone - 040 27748077
Mobile: 98490 66674 (Mr.Murthy)


Madurai Branch
Mr.Manohar
Mobile: 98414 20683

Bangalore Branch
RJ Sham Sundar
Mobile:9886256969

Page Last : 4/22/2022 8:19:56 AM
[ Disclaimer ]

| PMX200 | DOWSIL(DC)GlassSealant | DOWSIL CCS | DOWSIL 1000 [ DOWSIL 995 [ DOWSIL 983 | DOWSIL 991 HP | DOWSIL 789 | DOWSIL 789P | DOWSIL 817 | Cem-FIL | Excellence Masking Tape | Disclaimer | Exports | Hylomar | Silicone Spray | HomePage [ Imports | India Page | Molykote 111 | Molykote BG 555 | Molykote GN Plus | Molykote P 37 | Molykote Range [ Molykote TP 42 | Molykote MOS2 Powder | Molykote Zinc Spray | Problem Solutions | DOWSIL 732 | DOWSIL 733 [ DOWSIL 734 | DOWSIL 736 | Useful Links Teflon NO-OX-ID Excellence PU Foam Parafill
Site owned by :
Four P International Pvt Ltd,
Chennai, India.
You are Visitor Number
Since 17 January 2003