Imports
Exports

Lubricants
Problem Solutions
Molykote 111
Molykote BG 555
Molykote GN Plus
Molykote P 37
Molykote Range
Molykote TP 42
Molykote MOS2 Powder
NO-OX-ID A-SPECIAL

RTV Silicone Sealants
Engg / Auto Industry
DOWSIL (Silastic) 732
DOWSIL (Silastic) 733
DOWSIL (Silastic) 734
DOWSIL (Silastic) 736

Building Industry
DOWSIL (DC) CCS
DOWSIL (DC) 1000
DOWSIL (DC) 995
DOWSIL (DC) 983
DOWSIL (DC) 795
DOWSIL (DC) 789
DOWSIL (DC) 789P
DOWSIL (DC) 817
DOWSIL (DC) 991 HP
DOWSIL(DC)GlassSealant

Release Products
DC 200 Silicone Oil
Silicone Spray

Others
Excellence PU Foam
Parafill
Hylomar
Cem-FIL

Tapes
Excellence Masking Tape

Coatings
Molykote Zinc Spray
Teflon

Miscellaneous
India Page
Useful Links
Disclaimer

Feedback
Awards & Mementos


Useful Links
Useful Links


Useful Links

ASTM = American Society for Testing and Materials
Organized in 1898, ASTM (the American Society for Testing and Materials) is one of the largest voluntary standards development organizations in the world.

ASTM is a not-for-profit organization that provides a forum for the development and publication of voluntary consensus standards for materials, products, systems and services. More than 32,000 members representing producers, users, ultimate consumers, and representatives of government and academia from over 100 countries develop documents that serve as a basis for manufacturing, procurement, and regulatory activities.

ASTM develops standard test methods, specifications, practices, guides, classifications, and terminology in 130 areas covering subjects such as metals, paints, plastics, textiles, petroleum, construction, energy, the environment, consumer products, medical services and devices, computerized systems, electronics, and many others. ASTM Headquarters has no technical research or testing facilities; such work is done voluntarily by the ASTM members located throughout the world.

More than 10,000 ASTM standards are published each year in the 73 volumes of the Annual Book of ASTM Standards. These standards and related technical information are sold throughout the world.

D I N = Deutsches Institut fur Normung (German Institute for Standardization )
DIN, the German Institute for Standardization, is a registered association, founded in 1917. Its head office is in Berlin. Since 1975 it has been recognized by the German government as the national standards body and represents German interests at international and European level.

DIN offers a forum in which representatives from the manufacturing industries, consumer organizations, commerce, the trades, service industries, science, technical inspectorates, government, in short anyone with an interest in standardization, may meet in order to discuss and define their specific standardization requirements and to record the results as German Standards.

Standardization as undertaken by DIN is a service that aims to benefit the entire community. The results of its work have a significant influence on economic performance at both company and national level. A research project completed in 2000 confirmed the annual benefit to the German economy as being 1% of GNP, or approx. US$15 billion.

DIN Standards promote rationalization, quality assurance, safety, and environmental protection as well as improving communication between industry, technology, science, government and the public domain.

In DIN, standards work is carried out by some 26,000 external experts serving as voluntary delegates in more than 4,000 committees. Draft standards are published for public comment, and all comments are reviewed before final publication of the standard. Published standards are reviewed for continuing relevance every five years, at least.

J S A E = Society of Automotive Engineers of Japan
The Society of Automotive Engineers of Japan (JSAE) was founded on February 1, 1947. Its aims, as stipulated in Article 4 (The object of the Society is to advance and develop sciences and technologies in connection with automobiles, whereby the Society will contribute to the promotion of sciences and culture, the progress of industry and economy, and improvement of the quality of life of the people. ) are to "promote scientific culture, expand the industrial economy, and improve the quality of people's lives by furthering the development of automobile science and technology."

In June 1947, JSAE was sanctioned as a corporation by the ministry of Education, the Ministry of international Trade & Industry and the Ministry of Transport. In 1981, it became a member of the Japan Federation of Engineering Societies and was registered with the Science Council of Japan as an academic research organization three years later. When JSAE was first established, its members numbered only 1,500. Today, with the growth of Japan's automobile industry, membership has swelled to close to 35,000 members and JSAE is recognized as a leading scientific organization in Japan.

The organization comprises a number of committees under the Boards of Technology, Publishing, and Standards. Members of each committee voluntarily participate in a range of activities in order to exchange information on automotive technologies and to pursue innovation. JSAE has also expanded the scope of its operations to become more global in nature.

N L G I = National Lubricating Grease Institute
The National Lubricating Grease Institute (NLGI) is an international technical trade association that serves the lubricating grease and gear lubricant industry.

Its objectives include promoting research and testing for the development of improved lubricating greases and exploring means for better lubrication engineering and methodology.

Its monthly journal, the NLGI SPOKESMAN, is a respected peer-reviewed technical magazine that serves both consumers of lubricating grease and the solid lubricants industry in general.



S A E = Society of Automotive Engineers
What do cars, aircraft, trucks, off-highway equipment, engines, materials, manufacturing, and fuels have in common? SAE. The Society of Automotive Engineers is your one-stop resource for technical information and expertise used in designing, building, maintaining, and operating self-propelled vehicles for use on land or sea, in air or space.

Details about SAE can be found in our Abridged History of SAE and Annual Report.



Who we are & what we do

Over 83,000 engineers, business executives, educators, and students from more than 97 countries form our network of membership who share information and exchange ideas for advancing the engineering of mobility systems. More than 16,000 volunteer leaders serve on our Board of Directors and our many other boards, councils and committees. Our technical committees write more new aerospace and automotive engineering standards than any other standards-writing organization in the world. We publish thousands of technical papers and books each year, and leading-edge periodicals and Internet and CD-ROM products too. Our Cooperative Research Program helps facilitate projects that benefit the mobility industry as a whole. Numerous meetings and exhibitions provide worldwide opportunities to network and share information. We also offer a full complement of professional development activities such as seminars, technical symposia, and e-learning products. The meetings and activities of local sections provide an opportunity to network with colleagues near you.

Services for the public and the profession

Every day, we demonstrate our commitment to society through local, national, and international public awareness programs that promote vehicle safety and maintenance and energy resource conservation. Through the SAE Foundation, we are also deeply involved in the engineering-related education of children, teachers, college students, and faculty. Industry and faculty awards provide recognition to outstanding contributors in the profession.

Since its founding in 1905, SAE's dedicated people, strong technical base, and vision have helped serve the professional needs of engineers and the transportation needs of humanity. We are clearly poised to continue that role into the 21st century.

S T L E = Society of Tribologists and Lubrication Engineers
To advance the science of tribology and the practice of lubrication engineering in order to foster innovation, improve the performance of equipment and products, conserve resources and protect the environment.

We invite you to explore the many ways STLE works to advance the knowledge and application of the science of lubrication engineering and tribology.

Through education, certification, professional networking and technical information, STLE creates value for its membership of more than 4,300 technical professionals in industry, academic institutions and government throughout the United States, Canada and around the world.

Whether you are a long-time member, or just discovered the world of STLE, we look forward to meeting your needs.

Dow Corning
Dow Corning was established in 1943 specifically to explore the potential of silicones. It was created as a joint venture between Corning Glass Works (now Corning Incorporated) and the Dow Chemical Company, which continue to own equal shares today.

Dow Corning pioneered the development of silicones for commercial applications. Silicones are a diverse family of materials that combine the temperature and chemical resistance of glass with the versatility of plastics. They are used to enhance the performance of thousands of products in virtually every major industry.

The company is headquartered in Midland, Michigan and employs more than 7,500 people globally at 40 manufacturing and service locations worldwide.

Molykote
Welcome to Molykote.com, your partner for total industrial lubrication

When you need a top-performing, durable industrial lubricant, turn to Molykote® brand lubricants from Dow Corning. Our industry-leading lubricants thrive in the toughest environments where conventional lubricants fail. You'll find Molykote lubricants designed for :


Automotive
Aviation / Aerospace
Industrial Assembly and Maintenance


Molykote lubrication products help reduce friction and wear, extend lubrication time, and reduce maintenance and replacement costs. Whatever your plant lubrication needs, you can trust the security of Molykote. Our complete selection of industrial lubricants and fluids include :


Greases & Compounds
Pastes
Anti-friction Coatings
Mineral & Synthetic Oils


Name the application - operational, assembly/threading, or storage - our industrial lubricants outperform others on the market today.

All Molykote products are backed by our strong commitment to service, a strong presence in local markets, and an extensive distributor network.

MOLYKOTE® Extends Equipment Life. Simplifies Yours.

Silastic
Total Elastomer Solutions Whether you need advice on how to use our Silastic® silicone rubber or want us to develop a silicone compound for you, Dow Corning is here. We can also select the Silastic material just right for your application and processing conditions.

Global Elastomer Solutions We offer you seamless, global capabilities delivered to meet your local needs. Technical support and customer service are available around the globe, including testing and certification to help meet industry or customer requirements with our wide variety of Silastic rubber and compounding capabilities.

Proven Elastomer Solutions With more than 50 years experience in silicone technology, you benefit from the global collective knowledge of silicone rubber experts worldwide. Dow Corning understands your needs and requirements like no other silicone rubber supplier.

We are continuously enhancing the Total Solutions offering by expanding our high consistency silicone rubber, fluorosilicone rubber, and liquid silicone rubber Silastic brand product lines and service offering to benefit you.


---


Mail/Fax your enquiries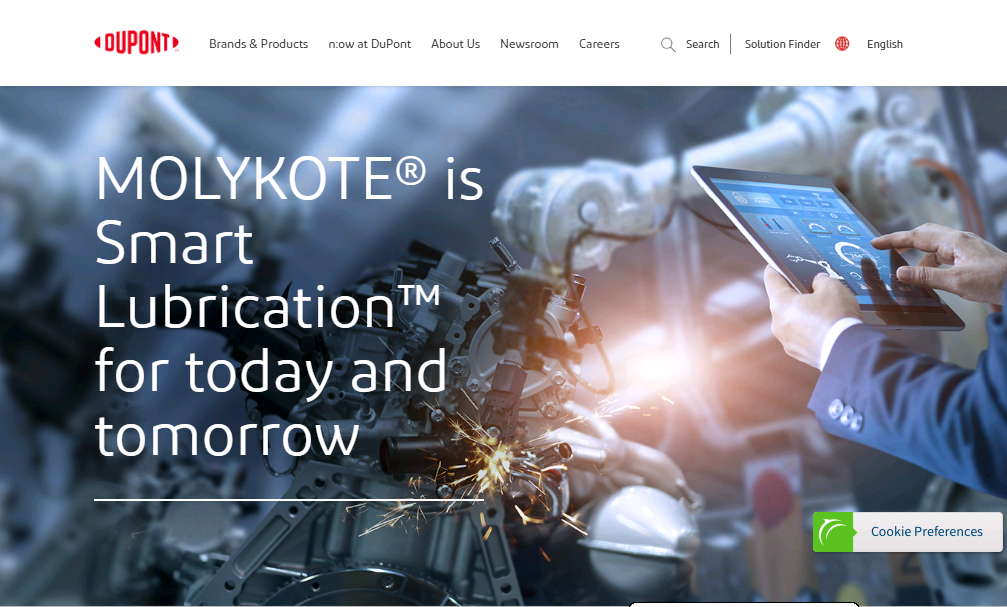 Head Office
Four-P International Pvt Ltd
No.6,Esplanade, 3rd floor,
Indian Chamber Building,
Chennai-600 108.
India.
Telefax - 91 44 2533 1110/2


Hyderabad Branch
Four-P International Pvt Ltd
No: 193, Ground Floor,
Vasavi Nagar,
Karkhana,
Secunderabad - 500 015.
Phone - 040 27748077
Mobile: 98490 66674 (Mr.Murthy)


Madurai Branch
Mr.Manohar
Mobile: 98414 20683

Bangalore Branch
RJ Sham Sundar
Mobile:9886256969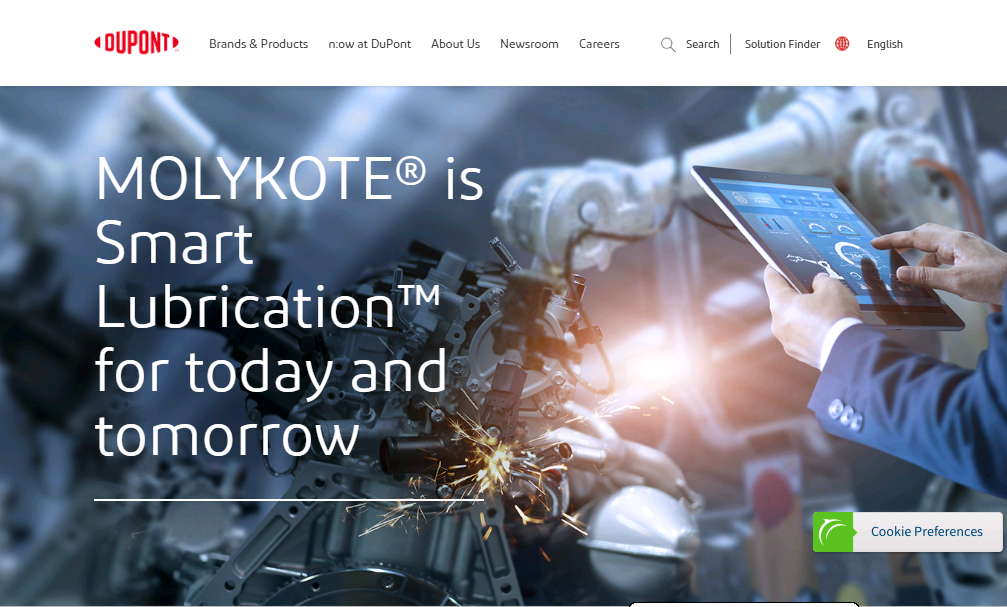 Page Last : 4/22/2022 8:10:48 AM
[ Disclaimer ]

| DC 200 Silicone Oil | DOWSIL(DC)GlassSealant | DOWSIL (DC) CCS | DOWSIL (DC) 1000 [ DOWSIL (DC) 995 [ DOWSIL (DC) 983 | DOWSIL (DC) 991 HP | DOWSIL (DC) 789 | DOWSIL (DC) 789P | DOWSIL (DC) 817 | Cem-FIL | Excellence Masking Tape | Disclaimer | Exports | Hylomar | Silicone Spray | HomePage [ Imports | India Page | Molykote 111 | Molykote BG 555 | Molykote GN Plus | Molykote P 37 | Molykote Range [ Molykote TP 42 | Molykote MOS2 Powder | Molykote Zinc Spray | Problem Solutions | DOWSIL (Silastic) 732 | DOWSIL (Silastic) 733 [ DOWSIL (Silastic) 734 | DOWSIL (Silastic) 736 | Useful Links Teflon NO-OX-ID Excellence PU Foam Parafill
Site owned by :
Four P International Pvt Ltd,
Chennai, India.

You are Visitor Number
Since 20 March 2003